Stacy Allison-Cassin is the W.P. Scott Chair in E-Librarianship, an endowed chair position which she began at York University in January 2015. This is a two-year appointment has been extended to December 2017. She is researching the application of Linked Open Data (LOD) in libraries and archives through the development of a framework to map the folk music scene in Toronto during the 1960s. This draws on the archival collection of the Mariposa Folk Festival Foundation and other related collections such as the Toronto Telegram newspaper photo archive.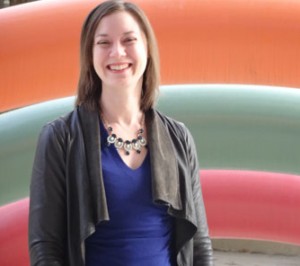 Allison-Cassin was appointed to the position of Cataloguing Librarian for music materials at York University in May, 2005 and received a continuing appointment in 2011. She has also previously in a one-year seconded position (Digital Humanities Librarian) in the Research and Collections Department at Scott Library.  Allison-Cassin has been a professional librarian since 2004.
Allison-Cassin is a PhD candidate in the interdisciplinary Humanities program at York University and her dissertation, currently entitled: Fugitive Phrases: Arcade Fire and Ideas of Love, is focused on indie rock music, Proust and, of course, love.